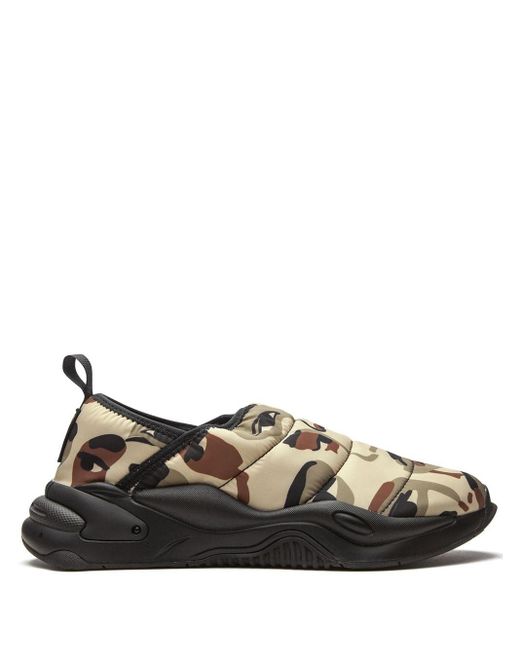 Men's Black Rs-2k Slip-on Trainers
Details
Brown/beige RS-2K slip-on trainers from PUMA featuring round toe, ridged rubber sole, slip-on style, branded insole, camouflage pattern and pull-tab at the heel. These styles are supplied by a premium trainer marketplace. Stocking only the most sought-after footwear, they source and curate some of the most hard to find trainers from around the world. Colour: black
From FARFETCH
Rs-2k Slip-on Sneakers
Brown/beige RS-2K slip-on sneakers from PUMA featuring round toe, ridged rubber sole, slip-on style, branded insole, camouflage pattern and pull-tab at the heel. These styles are supplied by a premium sneaker marketplace. Stocking only the most sought-after footwear, they source and curate some of the most hard to find sneakers from around the world. This item may not be on sale in France, UK, Italy, Belgium and Switzerland.
From Atterley
Men's 37519201 Beige Fabric Sneakers
SNEAKERS PUMA, Fabric 100%, color BEIGE, Rubber sole, Model Name PUMA x KIDSUPER , SS21, product code 37519201.
From MCLabels
Fabric Sneakers
Sneakers puma, fabric 100%, color beige, rubber sole, model name puma x kidsuper , ss21.