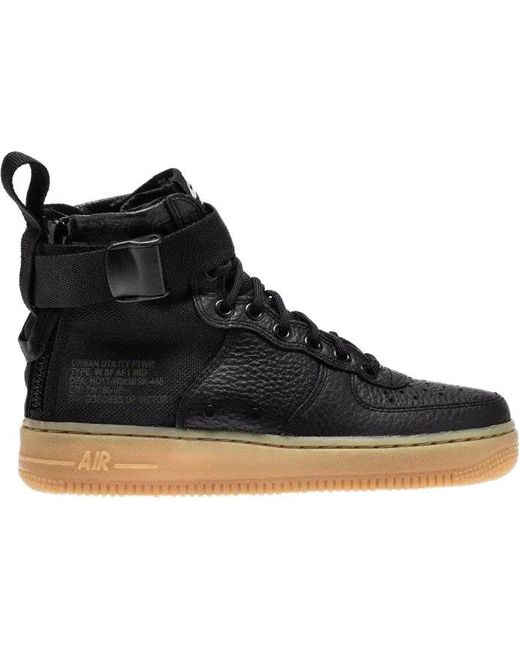 Women's Black Sf Air Force 1 Mid Leather Trainer
Details
Color/material: Black/Gum Light Brown Leather Design details: The Nike Special Field Force 1 Mid Trainer Reinterprets The Legendary Silhouette With A Military-Inspired Design. The Outdoor Green Shoe Features A Ballistic Nylon Upper With Grained Leather Overlays. Its Mid-Top Collar Is Fastened With Back Double Zippers And Ankle Buckle Straps. Colour: black
From Gilt
Sf Air Force 1 Mid Leather Sneaker
Color/material: Black/Gum Light Brown Leather. Design details: The Nike Special Field Force 1 Mid Sneaker Reinterprets The Legendary Silhouette With A Military-Inspired Design. The Outdoor Green Shoe Features A Ballistic Nylon Upper With Grained Leather Overlays. Its Mid-Top Collar Is Fastened With Back Double Zippers And Ankle Buckle Straps. Lightly padded insole. Rubber sole with traction.
From StockX
Sf Air Force 1 Mid Black Gum (w)
Nike SF Air Force 1 Mid Black Gum (W).