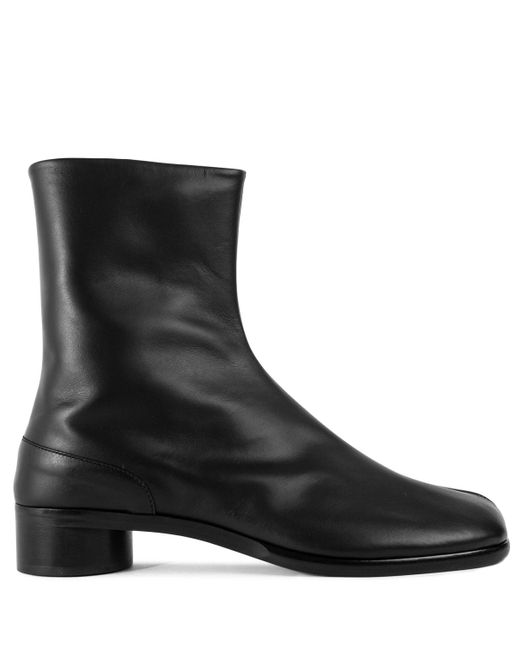 Men's Black Smooth Leather Tabi Boots
Details
Men's Smooth Leather Tabi Boots In Black From The Maison Margiela Collection. An Iconic Silhouette From Maison Margiela, The Tabi Boot Is Available Here With A Low Block Heel, Smooth Leather Finish, The Classic Split Toe And A Side Hook Fastening. See More Styles From The maison Margiela Collection At Hervia. Comfeaturesmaison Margielasmooth Leather Tabi Bootsmenswearcode: S57wu0153 Pr516colour: T8013 (black)textured Leather Finishclassic Split Tabi Toeside Hook Closure2.5cm Block Heeldust Bags Includedupper: Leatherlining: Leathersole: Leathermade In Italy.
From Hervia
Smooth Leather Tabi Boots
Maison Margiela Smooth Leather Tabi Boots.