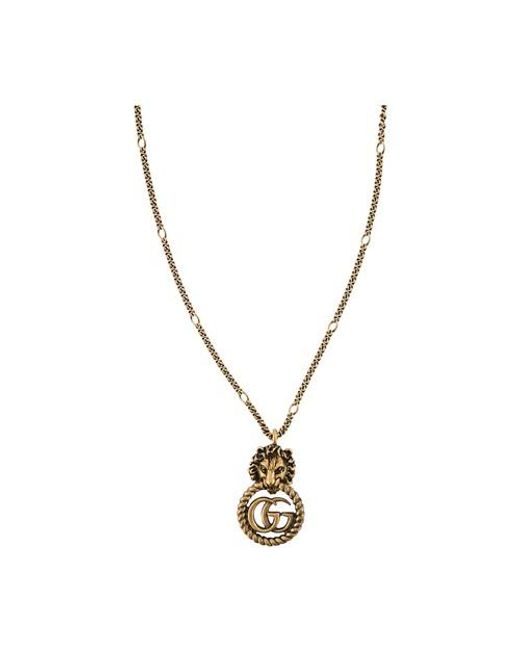 Women's Metallic GG Marmont Lion Necklace
All shipping & returns info
Free shipping with 24S on orders over A$200.
Details
Featuring a lion's head, this necklace from fashion house Gucci delicately sits on your feminine neckline. Topped with a crystal, it will add a touch of sparkle to your look. Colour: metallic
From LUISA VIA ROMA
Small Lion Vintage Gg Running Necklace
Brass. Adjustable chain length: 45cm-50cm. Lion motif. GG motif.