These Were The Most-Wanted Menswear Items Of 2016
By Sophie Hay, Menswear Editor
Lyst is the world's biggest fashion site, and with over 12,000 designers and stores it's safe to say we know a thing or two about fashion. Here at Lyst, we've crunched the thousands of data points to give you the ultimate round-up of 2016's most popular menswear items—based on our wealth of sale and search data.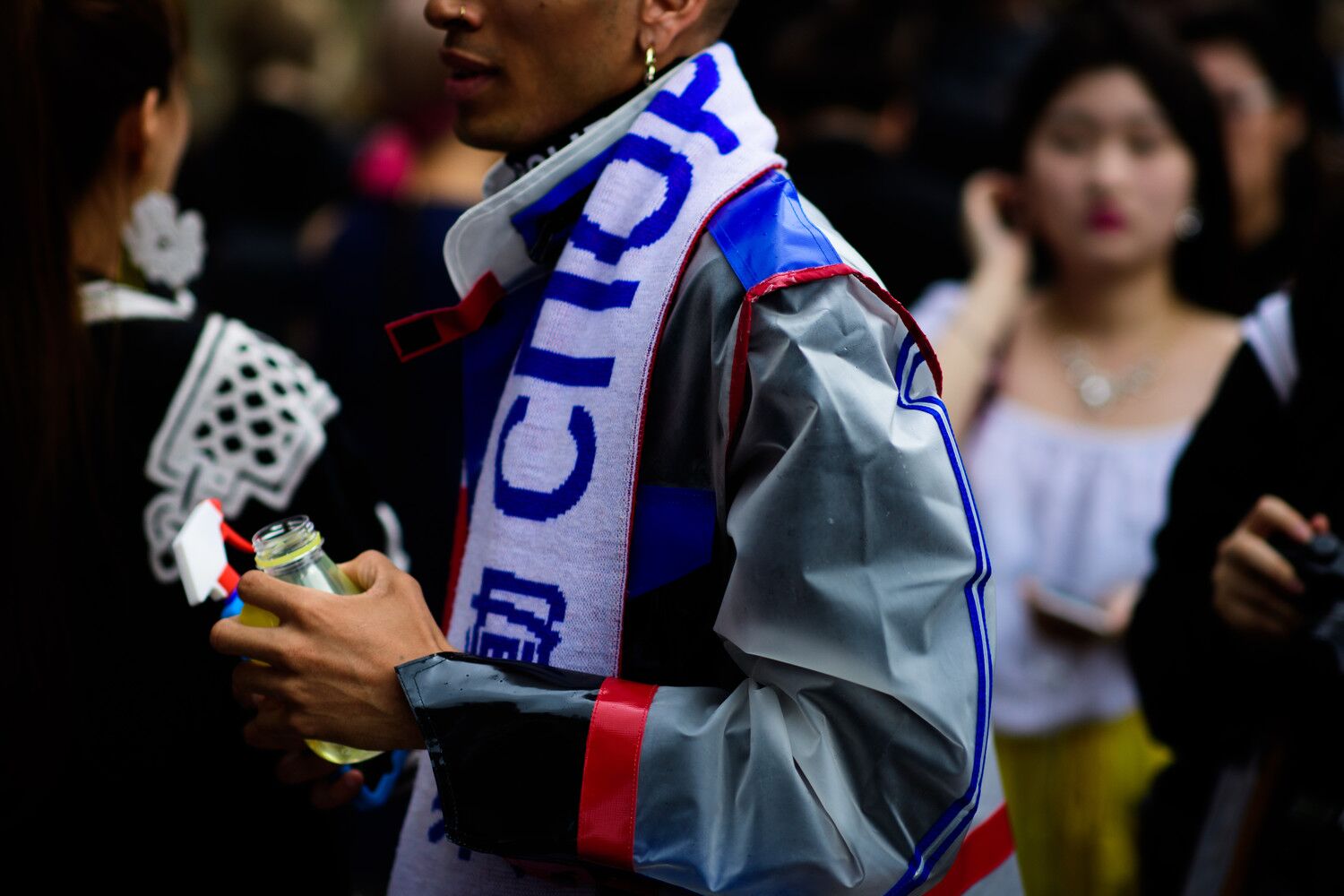 Bowie Blackstar T-Shirt by Paul Smith
Paul Smith's Blackstar T-Shirt was searched for 6000 times in the 3 days following David Bowie's death on 10 January
Gosha Rubchinsky Grey Sweatshirt
Gosha's legacy continued into 2016 and his collection this year sold out even faster than the previous one. For every Gosha grey sweatshirt that came on Lyst in 693 people tried to buy it.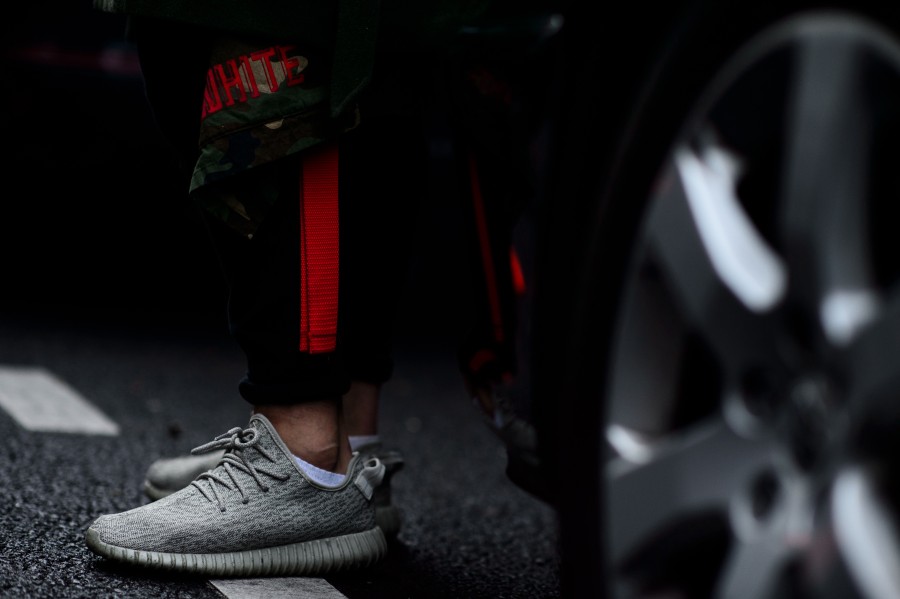 Yeezy Boost 350
A predictable addition, but Kanye's Yeezy sneakers sold out in seconds every time they made it onto Lyst.
Topman wool baseball cap
Fitted cap styles outsold snapbacks by 2 to 1 this Summer globally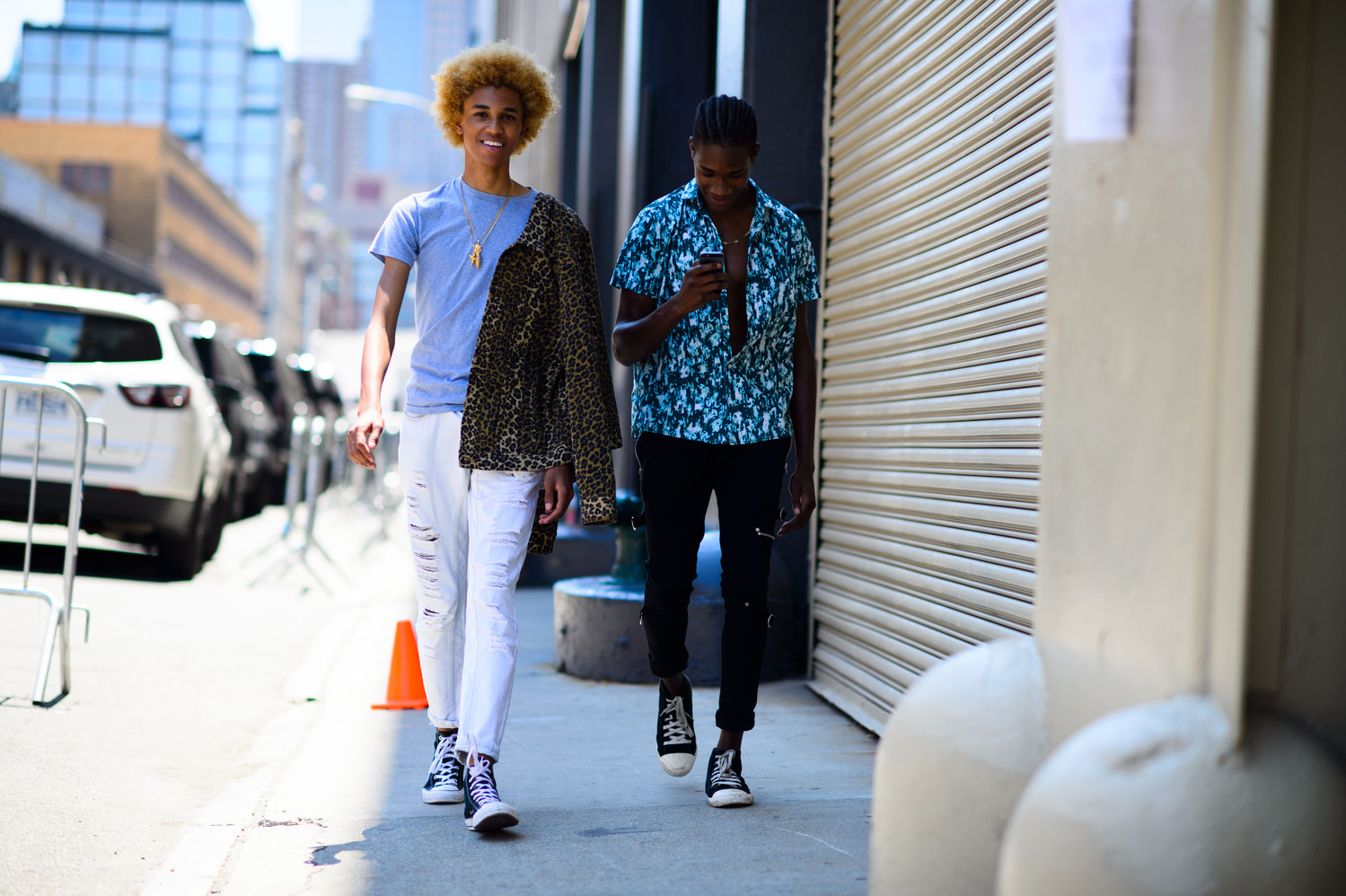 Saint Laurent Hawaiian Shirt
Saint Laurent was the most-viewed brand in the Hawaiian shirt category, and although sales for high street versions were also high, the average spend on a Hawaiian shirt this summer was $250.
Common Projects Achilles Sneakers
Searched for every 5 minutes in March, with white being the most popular color
A.P.C New Standard Jeans
Sales of men's skinny jeans dipped for the first time in 3 years in April, overtaken by straight, dark styles.
Patagonia Synchilla Fleece
It's not just Hillary Clinton that is a fan of the vintage-style Patagonia fleece. Since the start of 2016 searches for "Patagonia Fleece" have quadrupled. The Synchilla style is the most sought after.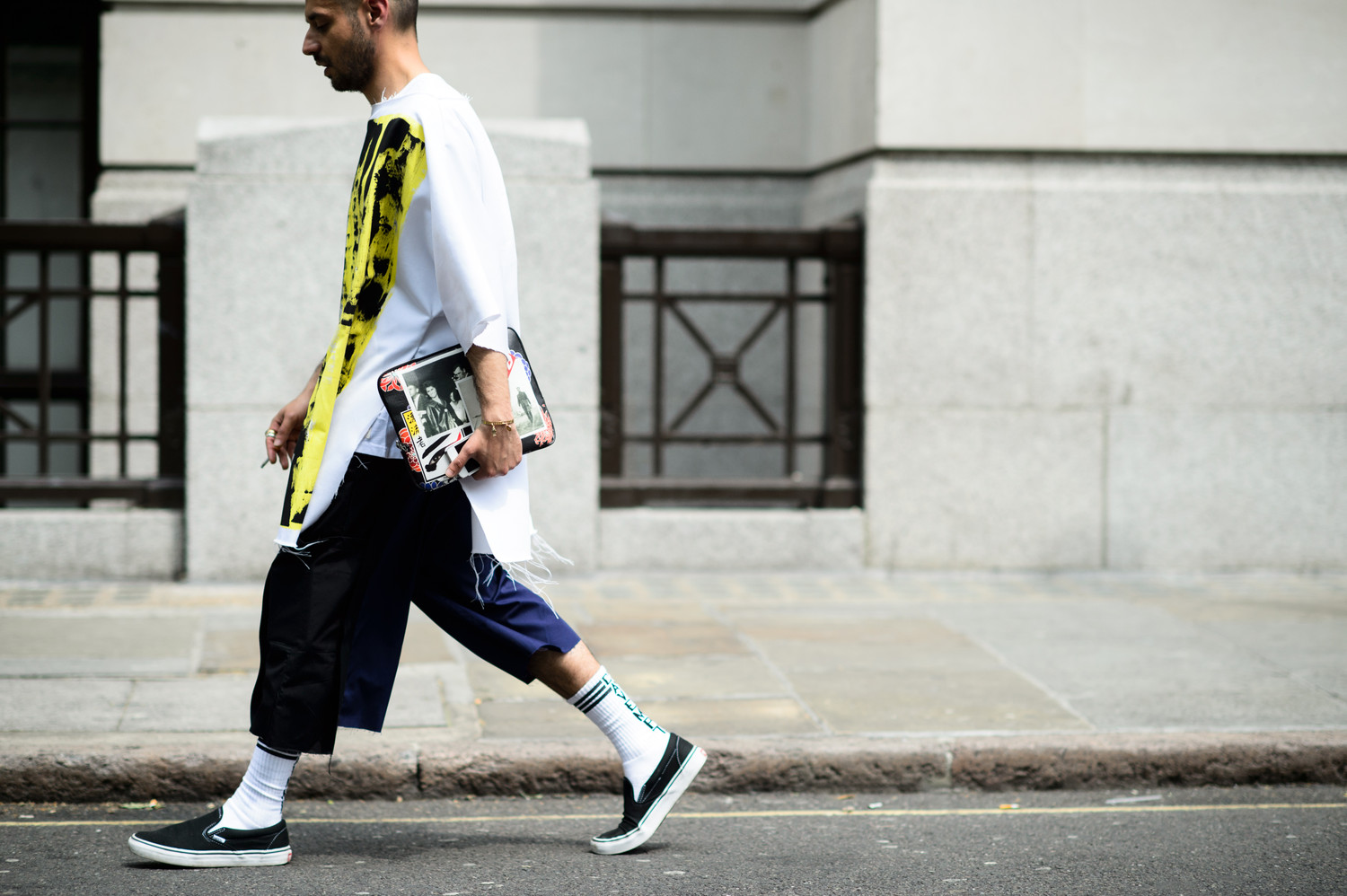 White tube socks
This low-cost accessory was the most searched for by UK guys this year. Adidas, Nike and Palace were the most clicked on brands.
Herschel Pop Quiz Backpack
The most popular backpack of the year with over 3000 searches a month.
Canada Goose Chateau Parka
Canada Goose has had 11% more searches this year than any other coat brand, cementing their place as 2016's most popular men's coat. The most popular style is Chateau in Black.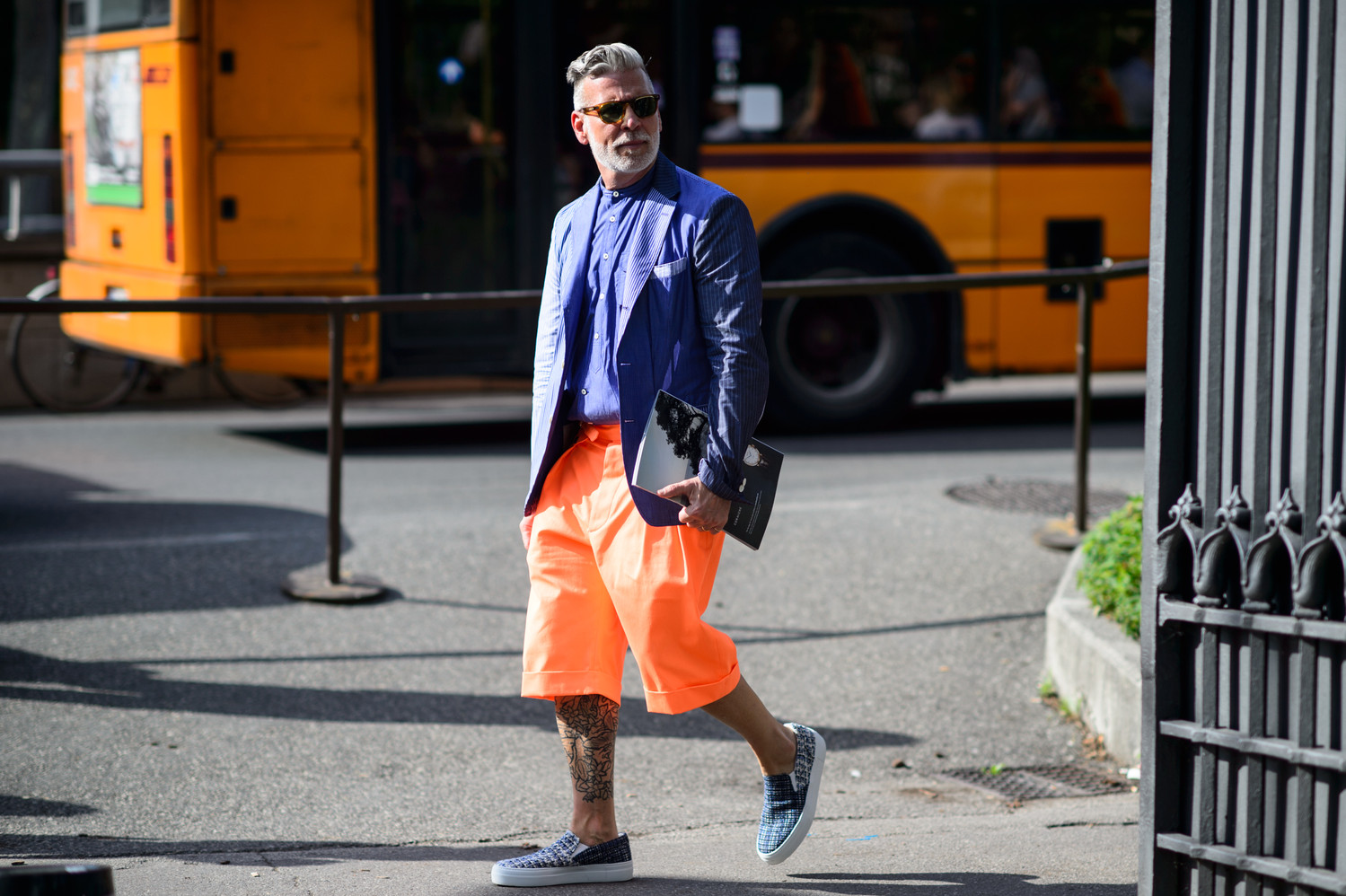 Ray Ban Wayfairers
A classic shape, and the best-selling men's sunglass style globally.
Nike Joggers
The most-searched for piece of men's sportswear, no longer just worn for sport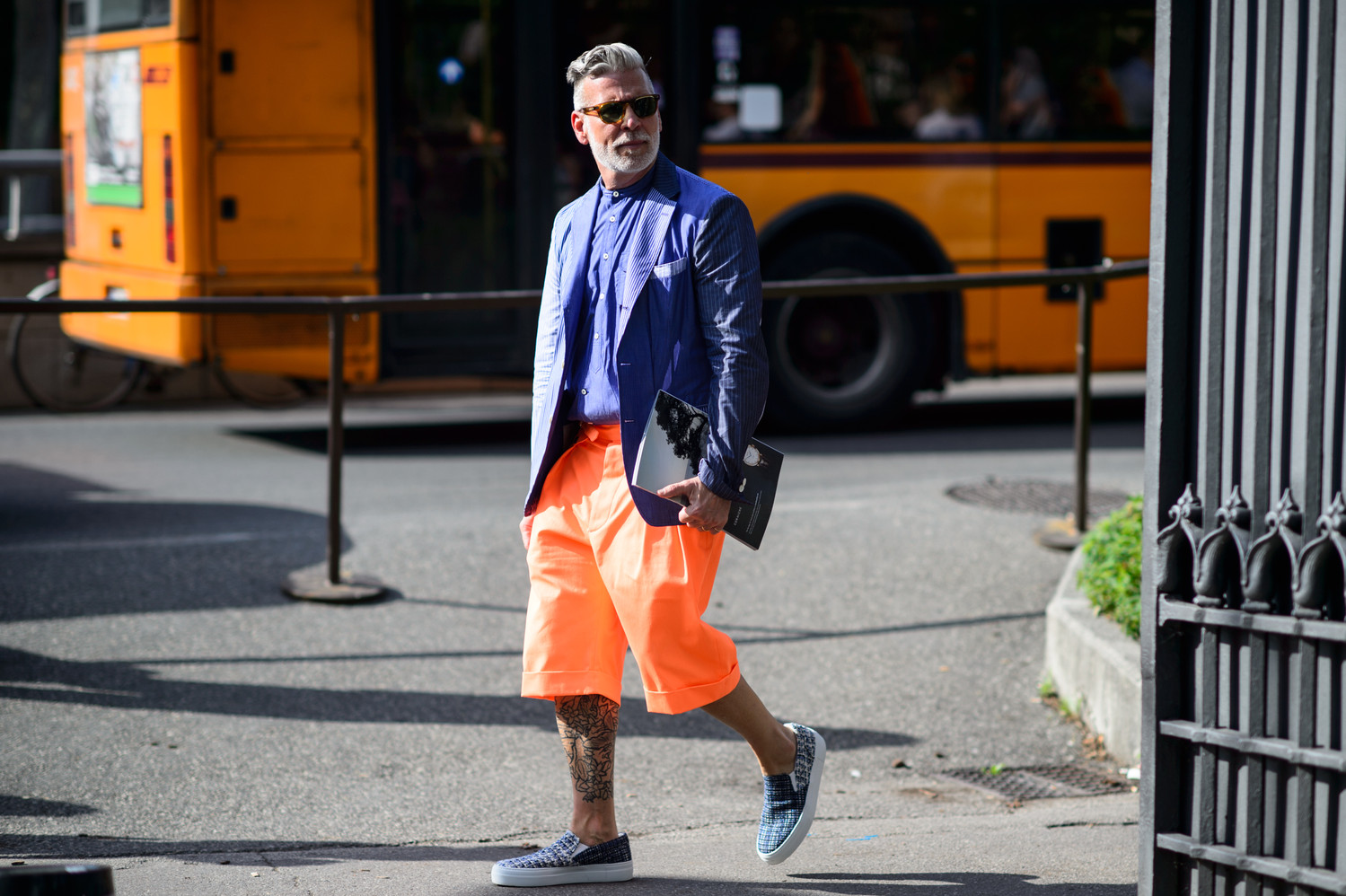 Vans Old Skool Sneakers
Lyst saw a 236% increase in searches for Vans sneakers this year with the black Old Skools the most popular colourway.
Mulberry Elkington Briefcase
Expect to see a lot of these under christmas trees this year, searches for this style started gaining momentum in November.
[mulberry-elkington-oak,smythson-burlington-slim-briefcase-brown-1]]
Uniqlo Cashmere Crew Neck Sweater
Uniqlo takes the prize for most searched for sweater, with their burgundy cashmere style coming out on top.