This Is What You'll Be Wearing In 2017
So, the January has only just started, but we already think we have a pretty good idea about what you'll be wearing this year. We're smart like that. We've scoured our data and have taken a look at the new arrivals on Lyst, as well as what you've already been searching for and buying to predict 2017's biggest hits. From zebra stripes to denim bags, here's what you're telling us is going to be big in the next twelve months.
The New It-Bag
Make 2017 the year you move away from your trusty black or brown bag and opt for something a little bit, well, bolder. The new It-bags are colorful and pack a punch—just what fashion needed after a less than perfect 2016. We've already seen the Loewe elephant bag all over our Instagram feeds—and we expect to be seeing a lot more of this little fellow come Fashion Month—after all, he's already been searched for 2367 times since the beginning of 2017.
Tie It Up
Call it the Miu Miu effect, but this year we predict we'll all be wearing tie-up shoes this summer (once we're brave enough to part with our winter boots). New season drops are already welcoming updated designs from Miu Miu (think platform loafers and ballet flats—all with their signature strap detailing) and ambitious structural silhouettes from J.W. Anderson. Since August we've seen over 6000 searches for Miu Miu's ballet flats, and the trend shows no sign of slowing, with searches still increasing steadily month on month.
Go Gingham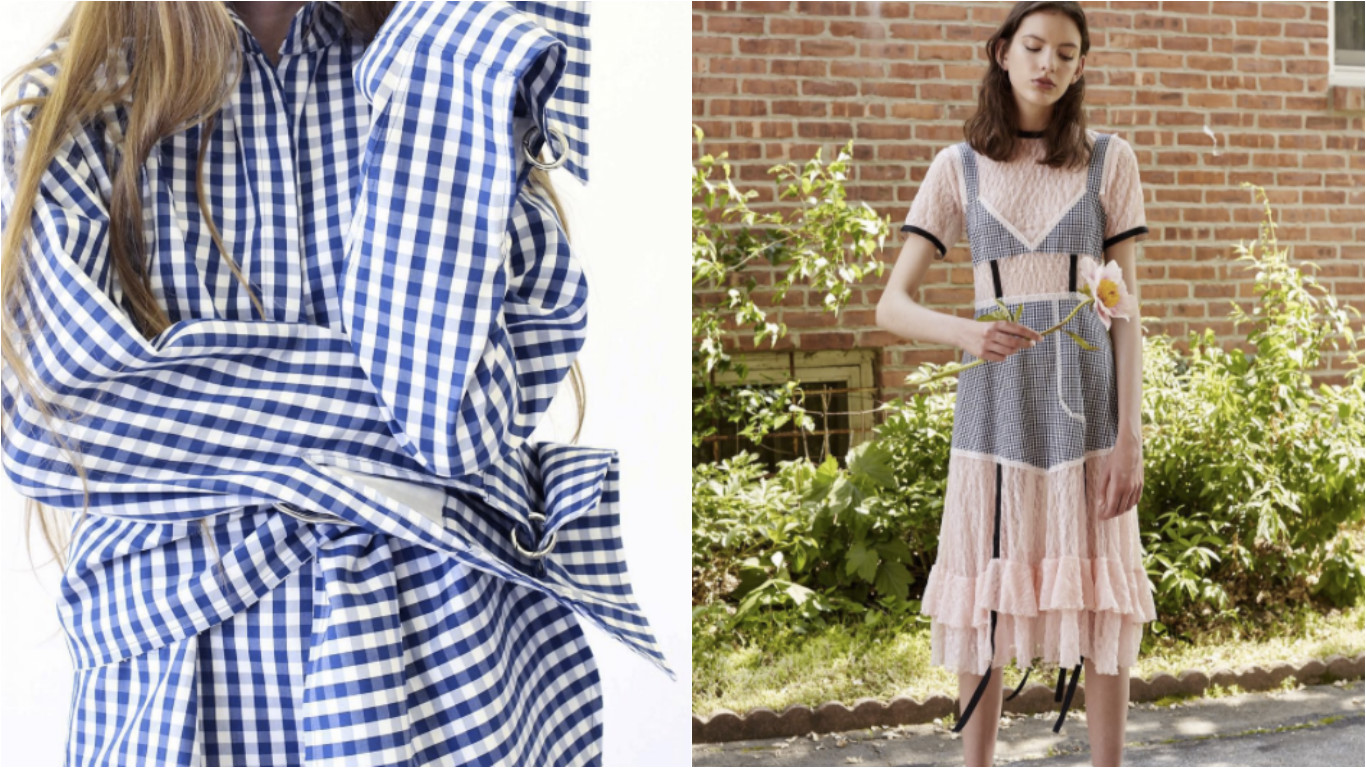 Gingham might have started creeping into your closet last summer, but if that was a trickle, then this year we'll see a gingham flood. From TOPSHOP's frill trousers to NYC-based designer Sandy Liang's cute cut out shirts, we predict you'll end 2017 with at least one checked piece in your closet as searches from gingham have trippled compared to this time last year.
Varsity Knits
Go back to school and invest in a knit that would look as at home on the cricket pitch as it would at brunch. Switch up your chunky turtleneck for a varsity v-neck this spring—the perfect accompaniment to mini skirts this spring. Frame Denim's classic borrowed from the boys style is our biggest seller.
Bye Leopard. Hello Zebra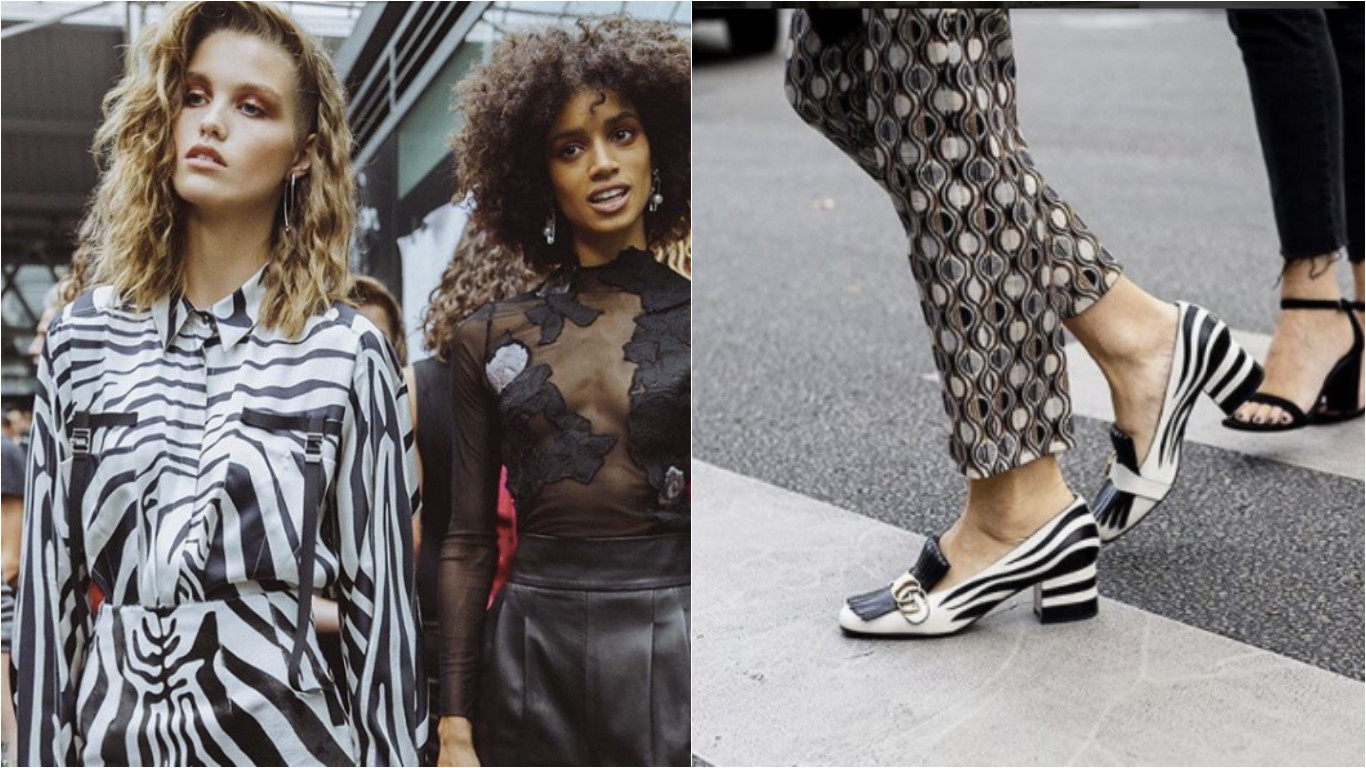 Leopard isn't going anywhere anytime soon so don't throw away that spotty coat just yet. But, you might want to add some zebra stripes to your closet this season. The decidedly '80s print was spotted on the TOPSHOP Unique runway in September, and since then we've seen it creep into both high street and high-end collections ever since. Plus, this is the first year we've seen searches for leopard print dip since 2015, and searches for Zebra increase by 63%.
Teenage Bags Are Back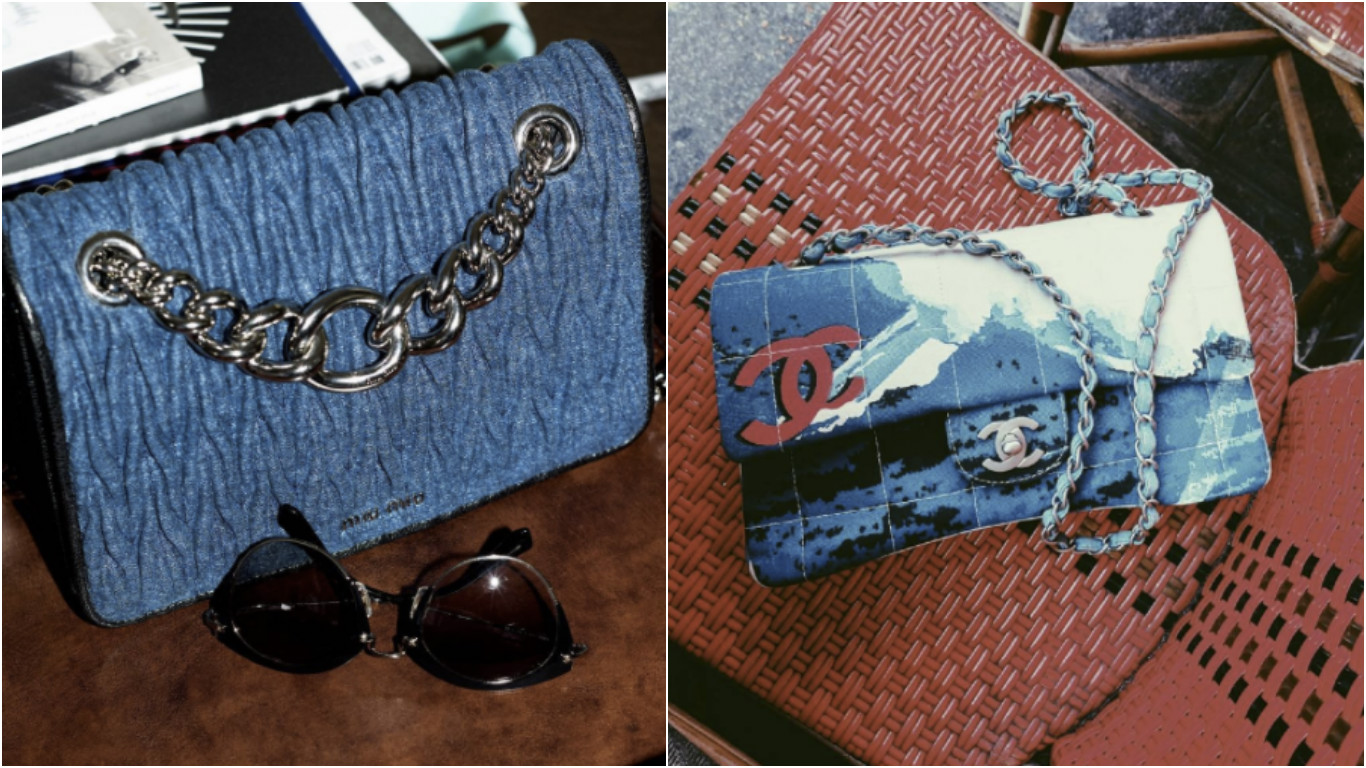 Remember that denim handbag that you had when you were 12. Well it's back, but it's had a grown-up (ish) makeover. There is something that feels very vintage Carrie Bradshaw about this trend and we're into it—and it seems you are too. Searches for "denim bag" have increased x4 year on year. Pair a light denim shoulder bag with a darker jeans and bam! Watch the magic happen.