Rosie Huntington-Whiteley Style
The reason behind our immaculate lingerie draw, it's safe to say that Rosie Huntington-Whiteley always keeps us longing for more. Giving us supermodel status while vacationing on sun-drenched islands, being able to nail a Rosie Huntington-Whiteley bikini look has always been on our wish list.
Adding a whole new meaning to 'model off-duty', all it takes is one look at Rosie Huntington-Whiteley street-style pictures to make your credit card scared, and your wardrobe extremely happy.
For Rosie Huntington-Whiteley style to make those around you do a double take, we single out some of her key outfits that are sure to inspire your weekend looks.
Aviator jacket, leather pants, pointed-toe boots, shoulder bag, black sunglasses
Coordinating her way through the city, Rosie H-W shows us that matching a classic Acne Studios Velocite aviator jacket with a pair of Givenchy bonded leather pants is the way you get your errands done.
The finishing touch? It doesn't get much better than a pair of black Victoria Beckham Flat Top Visor sunglasses.
Little black dress, studded pumps, clutch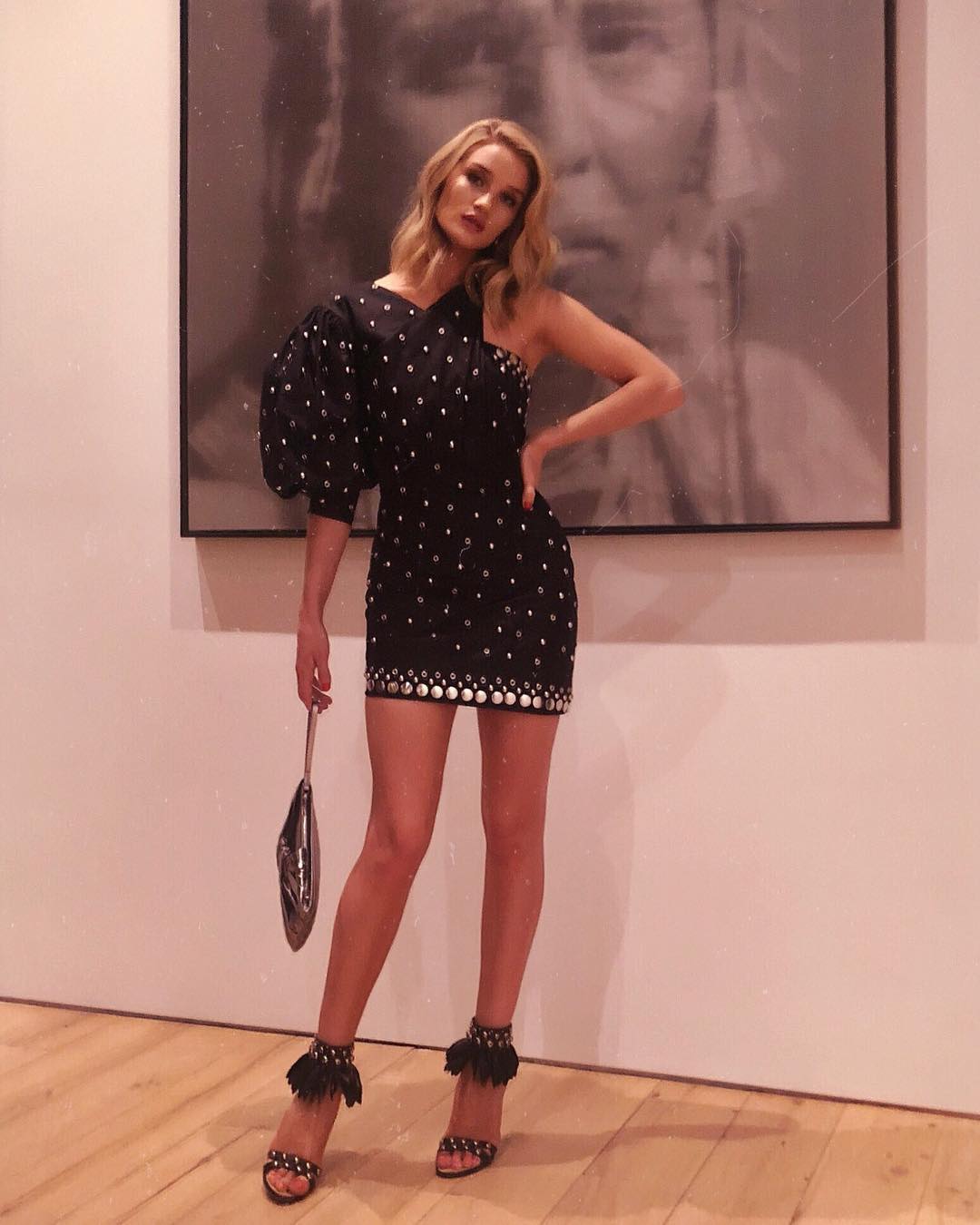 Rosie H-W knows that a statement LBD is all you need, and this Isabel Marant shoulder dress hits the mark. Style yours with a similar pair of fringed pumps by Gianvito Rossi and you've officially reached a Rosie H-W approved look.
Black bikini, sunglasses, gold hoops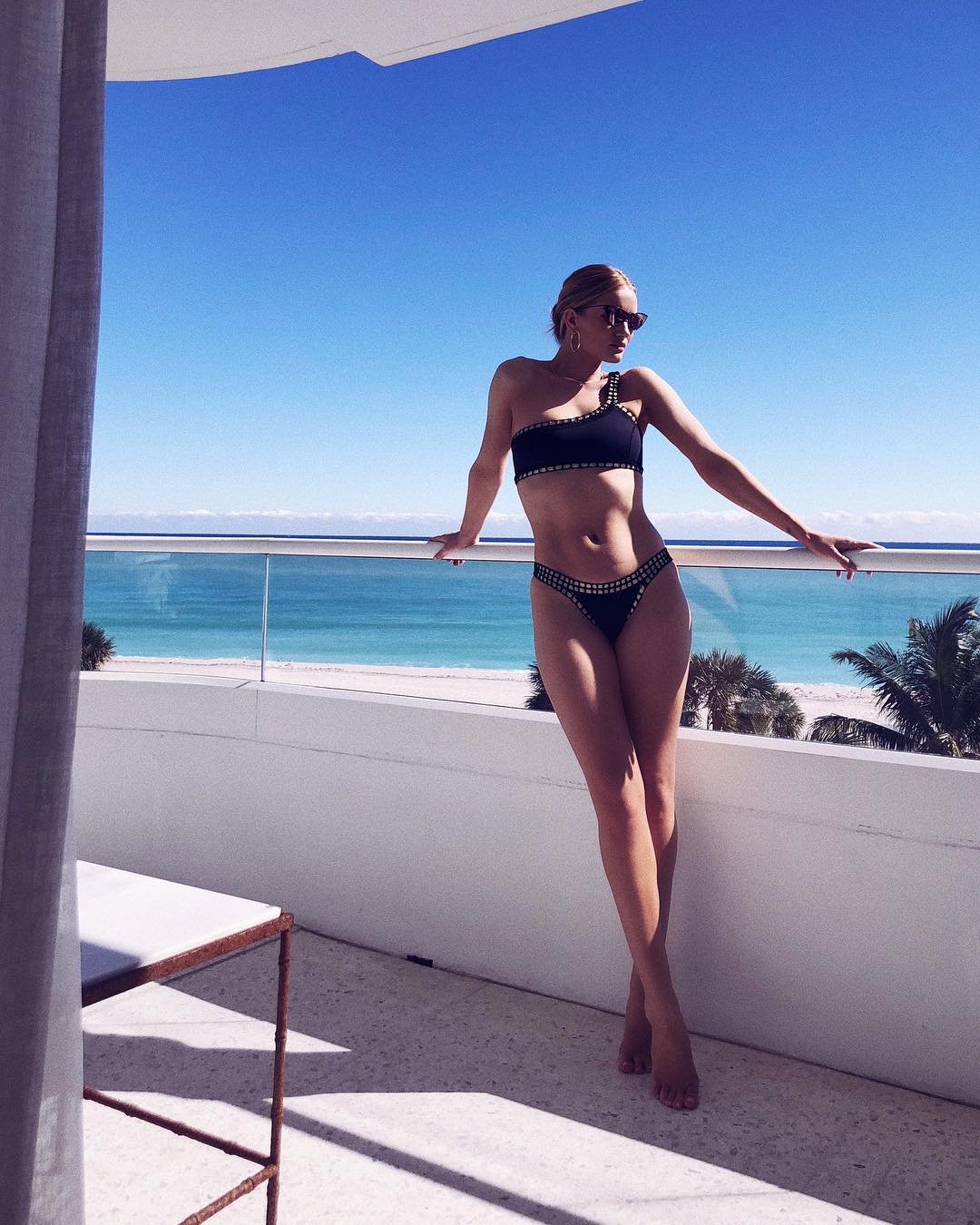 Taking in the rays, Rosie shows us just how important the right bikini is for racking up the likes on Instagram, and the Chaha by KIINI is the perfect way to show off your curves.
For the ultimate carefree look, it wouldn't be right without a pair of Le Specs sunglasses, and similar gold hoops like these logo ones by Fendi.
Gray pantsuit, logo bag, black sunglasses, pvc sandals
Creating an executive look can seem like a tough task, but of course Rosie H-W makes it look effortless. When in doubt, do like Rosie and make it all match. Pairing this Georgia Alice blazer and pantsuit will instantly give you a girl-boss flair.
Stuck on an accessory to work with it? The ultimate cinching hack, grab a Gucci Gg Marmont 2.0 belt bag and you're good to go.
Lingerie
If walking the runway for Victoria's Secret has taught Rosie H-W anything, it's how to pose in the finest lingerie. Adding a feminine touch to her collection with Marks & Spencer, this floral-print camisole is the first thing you'll want to put on as you unwind at home.