Four Times Rihanna Made You Buy It
Today is RiRi's 30th birthday, and while the pop icon is known for many things (her 'good girl gone bad' attitude, love of carnivals and now for being a badass business woman), our favorite genre-bending Queen should be best known for her iconic 'Rihanna street style' over the past 10 years.
She's broken the Internet on more than one occasion with her bold looks, from barely-there sheer dresses to oversized and outrageously OTT outerwear, it's no secret that whatever Rihanna wears becomes instantly cool.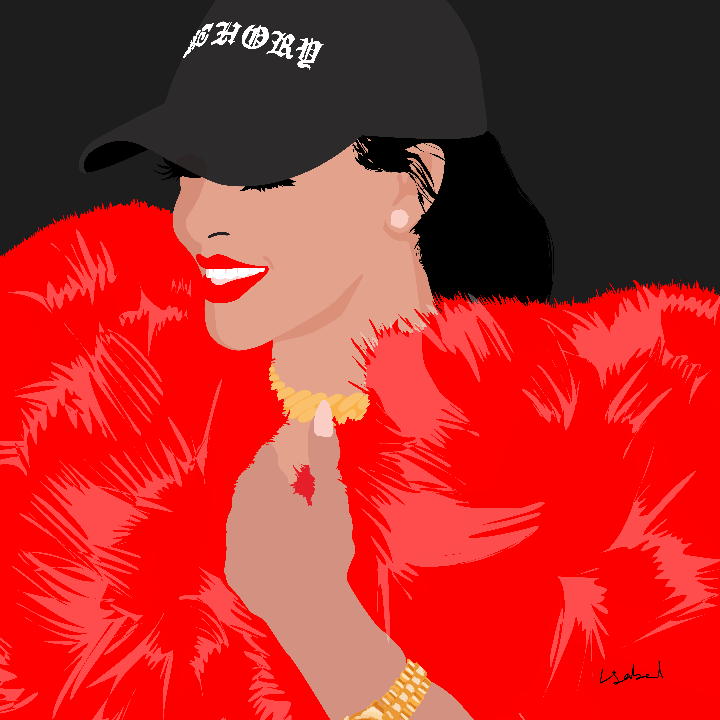 One photo of RiRi in a bejewled bikini was enough to inspire a Glastonbury field of knock-offs, and a pic of her in Le Specs' The Last Lolita sunglasses singlehandedly sparked the cat-eye accessories trend of the season.
And, while we may never consider things like Saint Laurent Yeti boots and see-through mesh tops to be everyday staples, somehow these items have found themselves into our wardorbes and can be traced back to, you guessed it - Rihanna's outfits.
So today, we pay tribute to the woman who invented 'bad-gal style' by celebrating her four most iconic looks that got you searching on Lyst.
Look 1. Wild Thoughts Rihanna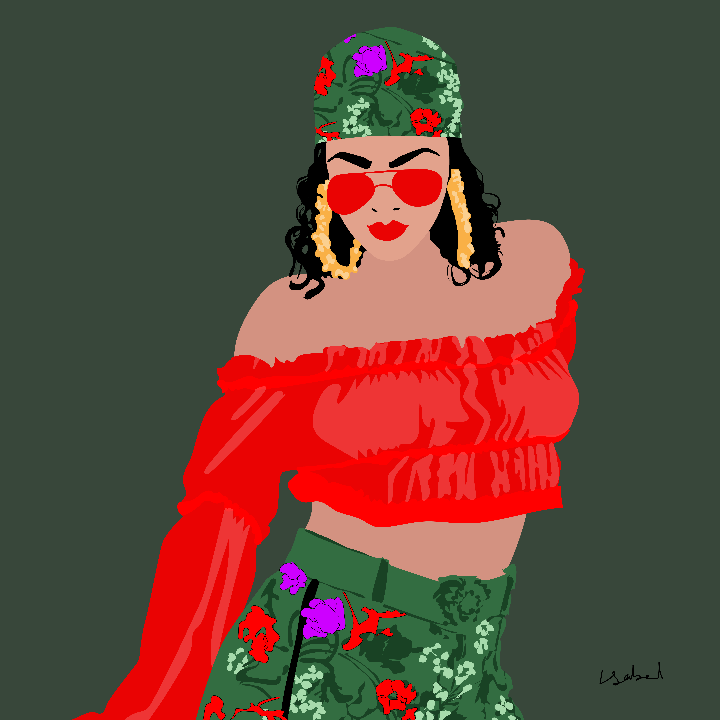 When RiRi's Wild Thoughts video released, it sparked off a literal media frenzy. Aside from the fact that it became the song of the summer, all anyone was talking about was those Balenciaga tropical-print pants and where could get our hands on some.
The week after the video premiered, Lyst saw an increase in searches for tropical prints by +18% and searches for the exact Balenciaga pair rose by 21%.
Look 2. Coachella Rihanna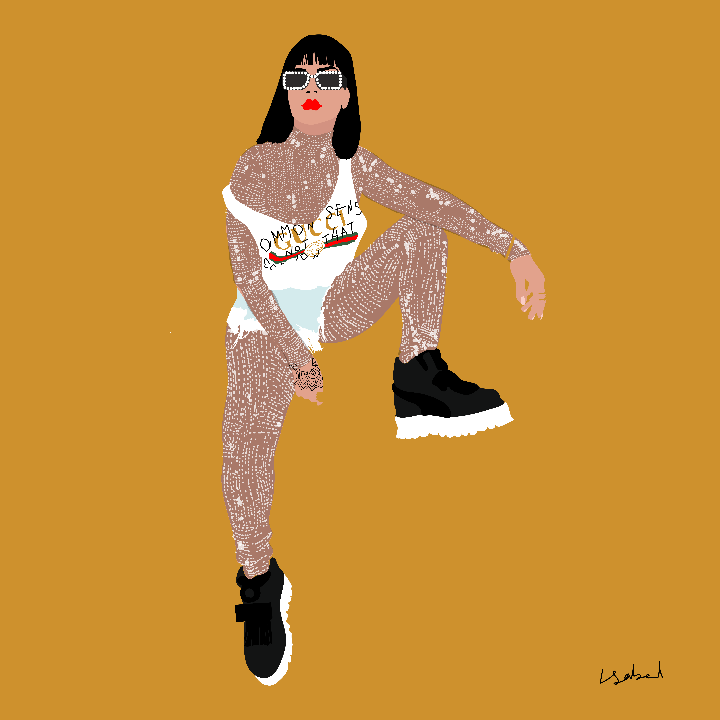 Between the cool-girl pose, diamond bodysuit, and the big sunnies, this Coachella look is ultimate Rihanna. What really floored everyone though, was her Gucci vest - a 2017 summer staple that we shamelessly stole and wore as part of the season's logo-mania.
The stats don't lie on this one: searches for Gucci T-shirts increased 203% after Rhianna grammed this Coachella outfit.
We may have also tried to pull of a sheer bodysuit in the wake of the Coachella frenzy, but are happy to report that no photographic evidence remains.
Look 3. Red-Fur Cape Rihanna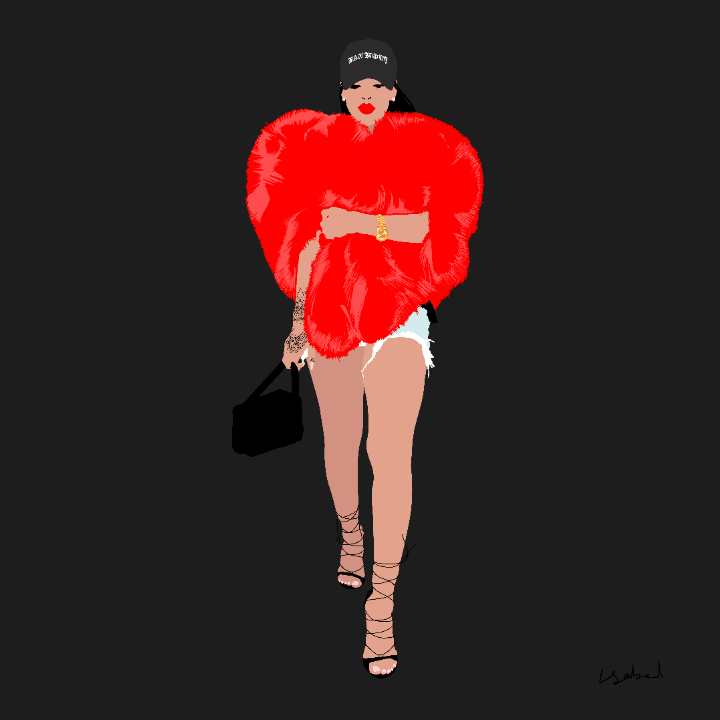 Rihanna has made us covet plenty of stand-out items in her time, but this Saint Laurent heart-shaped fur cape really took the crown for most outlandish look we've wanted to copy.
As if not breaking a sweat on a balmy New York evening wasn't enough, Rihanna proved that statement furs shouldn't be pigeon-holed to certain seasons; she got us searching for this Slimane beauty, causing it to be one of Lyst's top 10 most-viewed products for five consecutive weeks in September 2016.
Look 4. Shine Like A Diamond Rihanna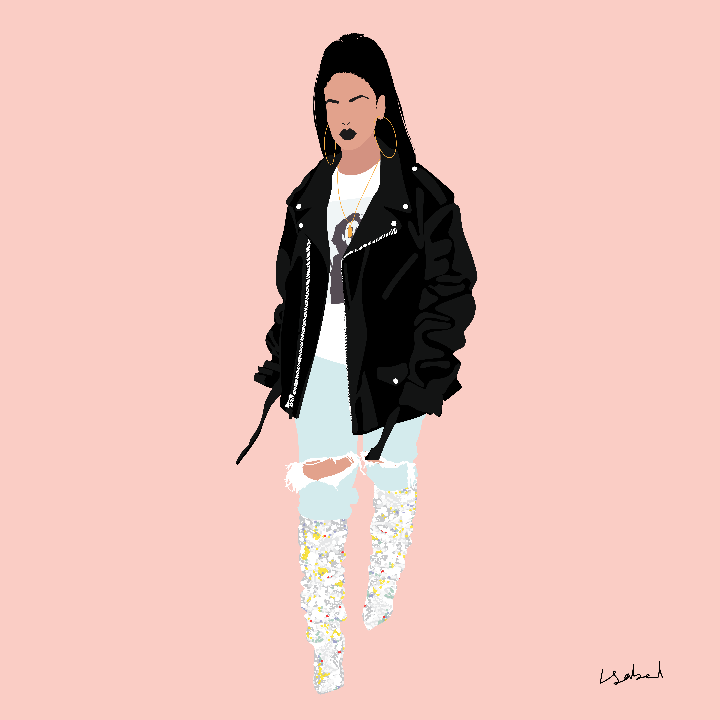 Who would have thought crystal-embellished knee boots would ever be a 'thing', but do we really need convincing when Rihanna's involved? Retailing at $10,000 and complete with 3,000 rhinestones, Saint Laurent's Niki boots are not for the faint of heart.
Always light years ahead in the style stakes, she made them look rock and roll as hell, styled with low-key ripped denim jeans and an oversized leather jacket.
Unsuprisingly, suddenly the whole world wanted a pair, causing them to sell out out in 96 hours - there was clearly no time to waste waiting for high-street versions.
Here's to many more years of inspiration.